Our Fast Response Will Save Your Home In Waterbury
5/26/2021 (Permalink)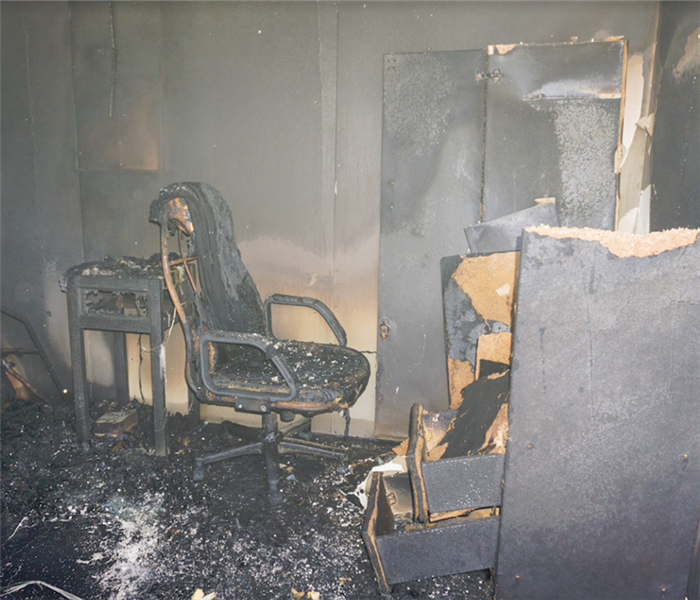 Was your home or business sidelined by a recent fire? Contact our experienced team to remediate your home. We are available 24/7.
An Experienced Response Limits Costs Of Restoration In Waterbury
Every restoration company can claim to be the best or the most experienced, and you should never entrust your Waterbury home or business to just anyone. It is always wise to ask around and do your homework, especially with the possibility of disasters like fires, always just around the corner. Having experience in your corner when addressing the fast-spreading effects of fire damage is invaluable, and ultimately, can save you a considerable amount of money and time.
Choosing the best professionals for the job often goes beyond the team to offer you recovery solutions for fire damage in Waterbury properties. Now, you are looking for credentials and expertise that are not available with every business and restoration outfit in the area. We know that we earn our reputation every day by sending out the best professionals available to represent the SERVPRO brand and the work it does. Here are several things you can expect from our professionals responding to fire damage in your house:
Years of Experience – With decades of combined experience, we have a talented staff of recovery specialists available to help no matter when disasters strike your property.
Extensive Training – Every one of our technicians must pursue accreditation through the Institute of Inspection Cleaning, and Restoration Certification (IICRC) in facets of fire damage recovery. We have Fire & Smoke Restoration Technicians (FSRT), Odor Control Technicians (OCT), and Water Restoration Technicians (WRT.)
Equipment Expertise – There is no use in having the state-of-the-art equipment that our professionals use daily without the experience and continued education to use them properly. Each of our specialists on the fire damage recovery team can showcase their modern technology and equipment to help, beginning when we first arrive.
Established Insurance Relationships – We have a mutual trust established with nearly every insurance provider within our region. This connection should help to expedite claims and to meet the changing demands of your insurance provider.
You always have a choice in what team comes to help when flood losses occur, and if you choose our SERVPRO of Waterbury team, you are investing in experience and knowledge when every minute counts. We're Faster to Any Size Disaster. Give us a call today at (203) 757-5050.