SERVPRO Offers Fire Damage Restoration to Homeowners in Waterbury?
5/16/2021 (Permalink)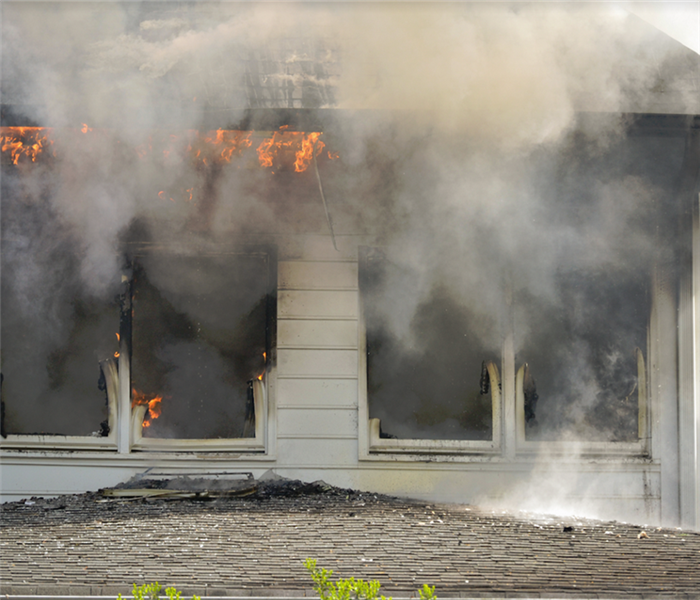 Call SERVPRO of Waterbury today at (203) 757-5050 if you need help with professional fire damage restoration.
Fire and Smoke Damage Restoration Services by SERVPRO in Waterbury
A fire in your home seems catastrophic, even if it is a small kitchen fire. There is damage to the kitchen cupboards near the fire, and there are smoke residues on everything. The vapors from the fire that may have been distributed throughout the house leave smoke odor everywhere.
SERVPRO provides fire damage restoration service to Waterbury residents for small and large fires. We can remove the damaged components and arrange for restoration. All fires produce smoke and residues. In many cases, if the fire is controlled quickly, smoke odors and residues are contained in the kitchen and perhaps adjacent rooms.
Residues can be oily and adhere to everything, or they can be flaky and easily cleaned. SERVPRO evaluates the type of residue and applies the appropriate cleaning methods and agents to remove all residue from porous and nonporous materials. We clean all of your belongings and remove smoke odors from your home.
Our Services include:
Water & Fire Damage Restorations
House Fire Clean up
Smoke Remediation
Call SERVPRO of Waterbury for fire damage restoration in Waterbury and surrounding areas. We can help 24/7. Call (203) 757-5050.