Is There a Need for Fire Damage Restoration if Surfaces in My Waterbury Home Seem Residue-Free?
7/18/2021 (Permalink)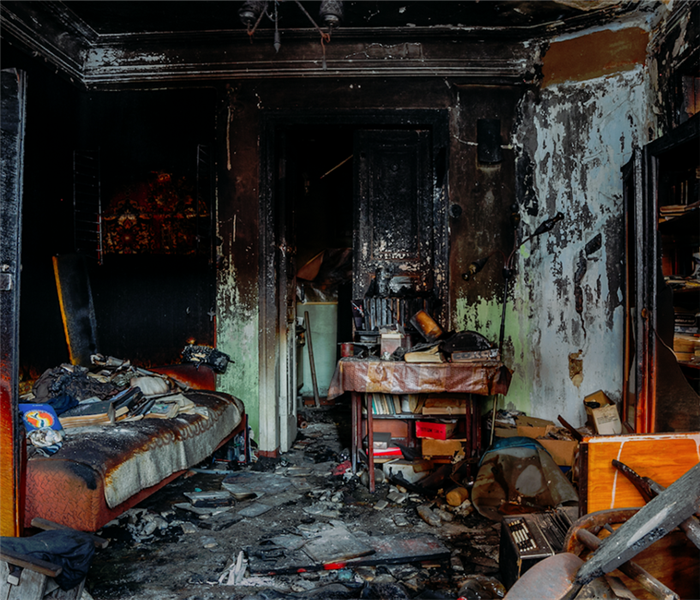 Fire damage that starts in your trash can be extensive. Contact our SERVPRO team to mitigate the situation and remediate the damage.
SERVPRO Helps Check for Invisible Residues or Resolve Other Effects of Smoke Damage
Some incidents, such as trash can fires or stove flare-ups, can be contained within a small section leaving the rest of the house virtually undamaged. However, the casual observation you make can deceive you that there is no fire damage, yet there are some issues you need to address.
It might be essential to perform fire damage restoration in your Waterbury home to fix what you may consider nonissues. As various materials burn, they produce different types of residues, including invisible ones or even a uniform residue coat that misleads you into thinking nothing has changed. With the assistance of SERVPRO crews, you can be assured that any problems caused by the fire can be identified.
Professional assistance eases various processes, including:
Fire damage restoration
Smoke remediation
Water & fire damage restorations
House fire clean up
In addition to helping identify obscure residues, professional assistance from SERVPRO also provides non-invasive cleaning techniques that can eliminate the problem without causing you unnecessary inconveniences.
Our technicians use chemical sponges fitted on extension poles to lift away residues from ceilings and wall surfaces. The approach helps remove soils without leaving smudges. It also eliminates the need to move contents around since the work crews can readily reach the soiled areas. Other cleaning processes such as HEPA vacuuming help remove any loose residues.
Other essential restoration processes may include:
Fogging to deodorize the property
Using activated oxygen to eliminate odors
Refinishing surfaces to match the surroundings
SERVPRO of Waterbury strives to match the fire damage restoration needs at your property. Call us at (203) 757-5050. We're Faster To Any Size Disaster.