SERVPRO is Among Most Trusted Mold Removal Companies in Waterbury
1/20/2022 (Permalink)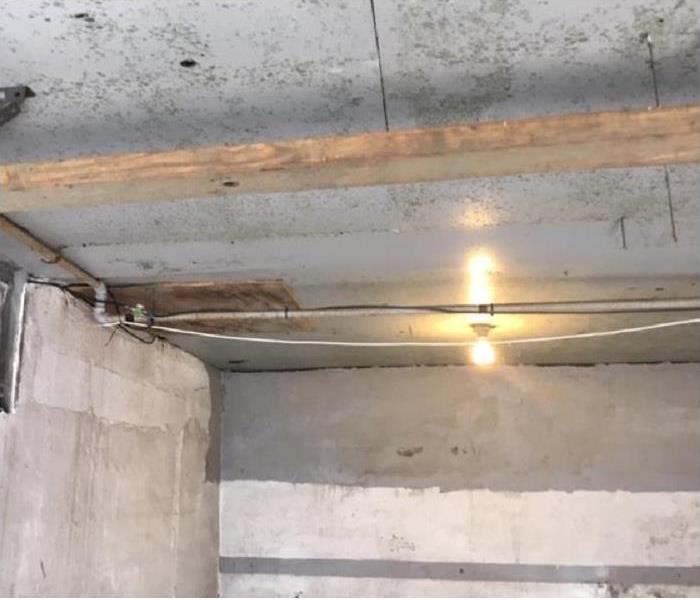 Mold can spread throughout your home within a matter of days.Call SERVPRO at the first sign of mold damage.
It Pays to Hire Mold Removal Companies Like SERVPRO in Waterbury
If the conditions are conducive, mold can spread throughout large areas of your home within a matter of days. For that reason, it is essential to solicit help from professional mold removal companies like SERVPRO of Waterbury.
SERVPRO is among the few mold removal companies in Waterbury with IICRC certified technicians experienced in dealing with different kinds of mold found in the area. Some of the most commonly found mold species that SERVPRO routinely encounters include:
Fusarium
Penicillium
Stachybotrys chartarum (black mold)
Aspergillus
As mold can cause health effects, SERVPRO techs take every precaution during restoration.
Is Controlled Demolition Always Necessary During Mold Remediation in your Waterbury Home?
The principles of mold remediation described by the IICRC state that the techs must control the mold infestation at its source. The guidelines also recommend that restorers physically remove mold rather than kill or encapsulate it. Hence, it is necessary to perform a controlled demolition to eliminate contaminated structures, including parts of drywall, carpets, and other structural components.
SERVPRO teams may also work closely with Indoor Environmental Professionals (IEPs) or IH Industrial Hygienists to decide the direction of the remediation process in your Waterbury home.
Can the Application of Biocides Eliminate the Need for Mold Removal?
According to the IICRC S530 guidelines, biocides alone should not be used to control mold growth. Physical removal of mold growth and spores is the guiding principle of the remediation process. However, the guidelines allow biocides to 'suppress and retard' future mold growth after eliminating contamination.
SERVPRO techs only use the certified biocides and cleaning agents during the remediation processes.
Call SERVPRO of Waterbury at (203) 757-5050; we are available 24/7 to answer your questions.