Rapid and Experienced Waterbury Fire Damage Cleanup and Repair
4/13/2023 (Permalink)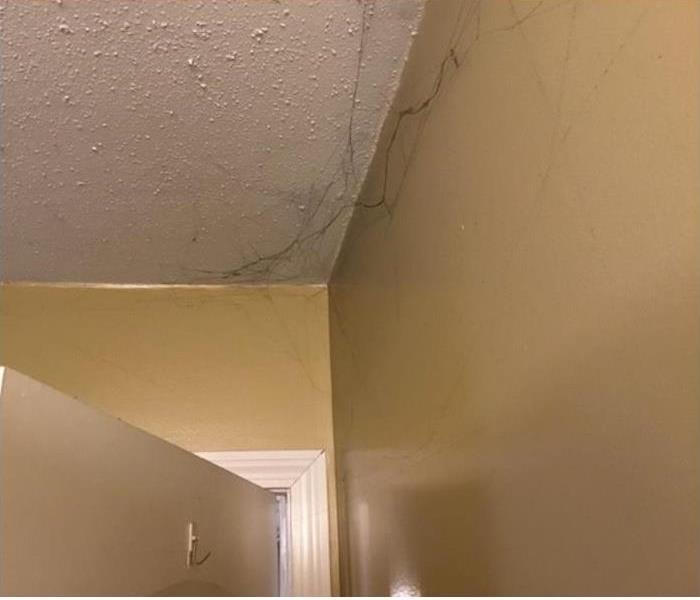 When a fire damages your Waterbury home, contact team SERVPRO. We will develop a custom plan to remediate the damage.
SERVPRO Restorers Help Homes After Fire Damage
In Brass City alone, we are ready to help the more than 110,000 residents when fire and smoke losses impact homes and businesses. Our skilled specialists are trained to mitigate loss and protect the property as much as possible, which is valuable when considering cultural landmarks in the city like Bank Street Historic District and the Mattatuck Museum. Our prompt mobilization puts boots on the ground for:
Smoke removal
Odor management
Content relocation
Water cleanup
Soot removal
Reconstruction
When rapidly overcoming Waterbury fire damage, our SERVPRO team's administration understands the value of experience and education. We dispatch knowledgeable FSRT-Certified professionals to your home following fires and smoke damage. This ensures we always take the most efficient paths with the best equipment to maximize productivity and results.
First Steps to Mitigate Fire Damage
Emergency services are a vital part of the restoration process as these are the earliest actions taken to protect the impacted property and its occupants. We follow extinguishment with focused efforts to address structural compromise, circulating soot particles, water damage, and safety concerns for responding technicians or the homeowner. These actions can often occur before the estimation, and thorough inspection insurance companies need to proceed with the complete fire damage restoration.
The Behavior of Smoke
It is necessary to acknowledge the role of smoke in damaging a residence after a fire. Several determining factors about the loss effect can ultimately impact the severity of the spread and thickness of residues combustion and subsequent aerosolized particles can leave behind. Some of the aspects that change needed cleaning processes include:
Soot and Soil Deposits
Smoke Turbulence
Types of Smoke Damage
Materials Affected
Soot Cleanup Solutions
Soot and grease deposits are a challenging obstacle for even experienced restoration professionals addressing fire damage in your home. We must focus first on pulling soils away from the surface of the underlying material to prevent marring, staining, or corrosion. Solvents and detergents can help with varying types of wet smoke, while vacuuming and chem sponges are better suited for dry smoke residues.
Are Contents and Materials Washable?
One of the considerations production managers must make is determining the salvageability of impacted materials. Washable surfaces are better protected from the direct damage that soot and smoke residues can cause without being destroyed. Typically, washable exteriors benefit from applying solvents and detergents combined with mechanical action and agitation.
Final Fire Damage Restoration Steps
After a fire loss incident, recovering a property requires the affected materials and surfaces to be thoroughly cleaned and deodorized. The hotter the fire, the greater pores in surfaces open up for smoke molecules and volatile compounds. Even with potent deodorants and counteractants, we can have the greatest impact by heating neutralizing chemicals to vapor to penetrate porous materials. Introducing unstable compounds like ozone can also be an efficient response to harsh smoke smells.
Large Loss Restoration Team
Fires can be just as destructive and damaging to larger commercial properties in the city. With venues like the Naugatuck Valley Shopping Center and Post University that could experience widespread fire loss effects, it is vital to have a trained team of professionals capable of helping fast. We have special equipment and training to be ready for a disaster of any size.
Fire damage in Waterbury properties requires immediate action. First responders can help put out the blaze, but professionals like our SERVPRO of Waterbury team can help restore and recover your home here in the Brass City. Give our rapid response team a call when you need us at (203) 757-5050.