Water Cleanup Gets Rid of Watery Conditions in Your Westbury Home
8/8/2023 (Permalink)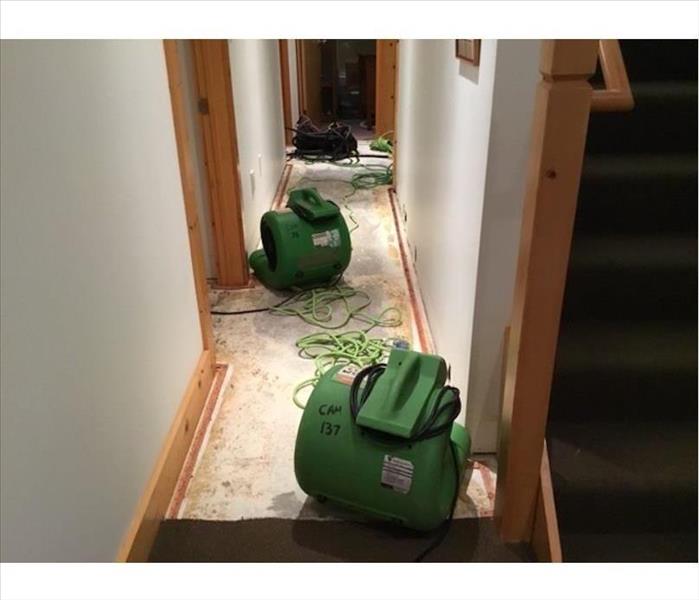 SERVPRO provides expert water removal and drying services for our Waterbury neighbors. "Like it never even happened."
Water Cleanup & Mitigation Also Saves Belongings
Waking up in your home to standing water from a broken pipe happens more often than homeowners in Westbury might realize. SERVPRO® is always nearby with our water cleanup crew for such emergencies. A fast response reduces the overall situation into a more manageable one.
SERVPRO's experienced team knows the most effective water cleanup methods to protect your Westbury residence from the full impact of a broken pipe. Hundreds or even thousands of gallons of water can flood your floors in just a few minutes, causing damage as soon as it leaves the tube.
SERVPRO technicians want our customers to know these things about our services involving the cleanup of their property:
Microbes love water and take root (literally) at the first opportunity,
Cleanup includes your belongings, and
Decrease in structural damage.
Microbes are always present in our homes but are generally inactive in low-moisture environments. They easily thrive as soon as moisture increases. Extracting the water, applying potent anti-fungal agents, and removing moisture from your home can help put surviving microorganisms back into hibernation.
Your belongings took a while to accumulate. We know they are part of your family's comfort zone. We take several steps to ensure they don't sustain any additional damage. Moving them to higher ground and starting restoration services can keep damage from spreading and worsening.
Starting cleanup work after a disaster that submerged your floors prevents structural damage from worsening and spreading to new locations. Such water damage can include softer materials like drywall and carpeting or harder-to-damage elements like wooden framework or the concrete floor in your garage.
Starting cleanup and other essential services as soon as possible after a disaster helps get your property back to its preloss condition, "Like it never even happened," with less hassle and a lowered cost.
Homeowners are encouraged to call SERVPRO of Waterbury at (203) 757-5050 to clean up and mitigate the effects of any disaster, including those involving flood, fire, or mold.